Super Bowl 2012, Patriots Vs Giants In An Epic Rematch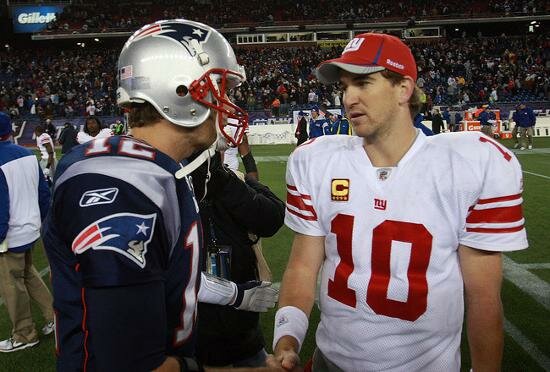 After a Sunday of NFL divisional championship football at its best, the Super Bowl card has been decided and it is quickly promising to be the rematch that everyone has been waiting for.
Tom Brady and the New England Patriots prevailed against the Baltimore Ravens while Eli Manning and the New York Giants survived against the San Francisco 49ers defense, setting up a tremendous rematch in Super Bowl XLVI.
Both team's victories were hard earned and won by a very narrow margin.
But on a day of electric football, the highlight for many was Aerosmith singer Steven Tyler's unbelievable rendition of the National Anthem before the Patriots-Ravens game.
His high pitched singing and over-the-top hysterics left many players wincing and immediately gave the internet something talk about.
Amazing to think that he is actually a judge for American idol; if an Idol contestant gave this type of performance, Tyler would have sent him packing right from the get-go.
New England Patriots beat the Baltimore Ravens 23-20.
The Patriots' victory came courtesy of a hooked kick from the Ravens' Billy Cundiff, who missed a field goal from 32 yards with just 11 seconds left on the clock.
The Giants sealed the deal by beating the San Francisco 49ers 20-17 in overtime at Candlestick Park.
The nail in the coffin came when kicker Lawrence Tynes was set up for a 31-yard field goal, eight minutes after into overtime.
Football fans will be looking forward to the match-up between Brady and Manning, both former Super Bowl MVPs.
The last time the two teams met in Super Bowl XLII in 2008, the Giants beat the Patriots 17-14. This time around, Tom Brady is looking for some sweet revenge.
Photo Credit:bleacherreport.com