Joe Paterno Passed Away From Lung Cancer At 85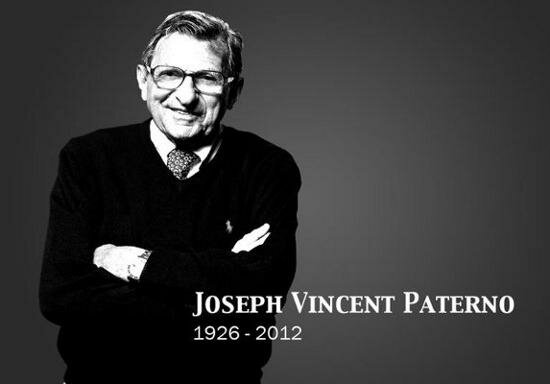 Yesterday marked the passing of Joe Paterno, the legendary former football coach at Penn State University died at the age of 85.
His family released a statement that reads, "He died as he lived. He fought hard until the end, stayed positive, thought only of others and constantly reminded everyone of how blessed his life had been. His ambitions were far reaching, but he never believed he had to leave this Happy Valley to achieve them. He was a man devoted to his family, his university, his players and his community."
Paterno was the coached at Penn State for 46 years, until he was fired by the school last November following the sexual abuse allegations against Sandusky.
In November 2011, his son Scott announced Paterno had a treatable form of lung cancer.
JoePa, as he was known by all sports fans, holds the record for most victories by a Division I football coach with 405.
Photo Credit:lewpblog.com