Paul Wall Visits The U.S. Troops In The Middle East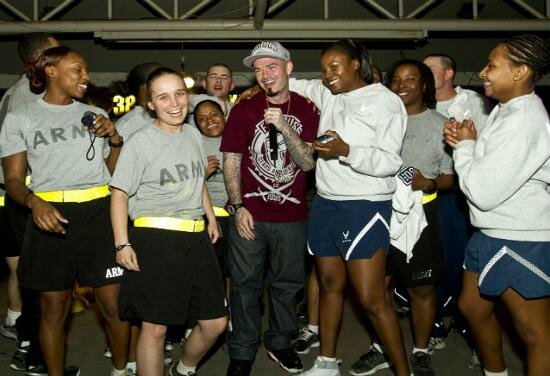 Texas Native Rapper Paul Wall is on tour of the region as part of his fifth USO/Armed Forces Entertainment tour, as part of an eight-day tour.
Paul Wall hit three different countries to perform five shows for the American troops.
In a recent interview with Allihiphop.com Paul Wall released a statement saying, "My family is the most important thing to me and being apart from them, for any amount of time, is always hard."
"I can't imagine how it must be for our troops. Most of them haven't seen their family in months, that's why I make it a point to go on tour with the USO whenever I can. Our troops need to know that we appreciate them."
Most troops left Iraq in December, however over 95,000 troops remain in Afghanistan, while another 40,000 are stationed in countries throughout the Middle East.
Paul Wall has been involved in the U.S.O. tours since February of 2007, to help lift the spirits of thousands of U.S. troops.
Photo credit:allhiphop.com