Common Says He Is With Drake Beef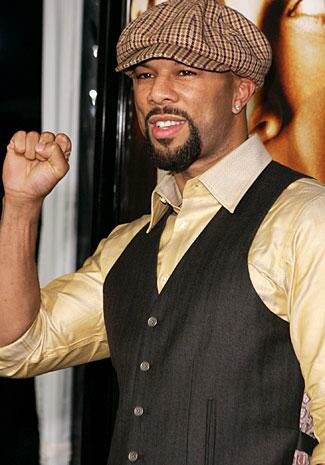 Common recently said that he is done with the Drake beef and even gives him credit for having good music.
Recently things had started to get heated as Common and Drake had been trading disses over the past few months. The most recent one was a scathing track aimed at Drizzy on a remix to Rick Ross' "Stay Schemin."
But in an interview with RollingStone.com, Com says that he actually enjoys the Young Money rapper's music and refers to it as "clever."
"I think he makes good music," he said. "He's definitely said some real clever things and made some cool songs. I like his music."
Even though they had their exchange of heated words, Common says he's ready to move on from the beef. The Chicago, Illinois explains that he's expressed everything he feels he needs to say in the situation.
"I feel like I said what I had to say, and I'm just going to let it be at that point," he said.
"Now, if something else happens, then I'll just have to act accordingly. But right now, I feel like, man, I said what I needed to say about this situation on record."
Photo Credit:necolebitchie.com