Lil Wayne And NFL Star Dez Bryant Catch One Outside A Miami Club!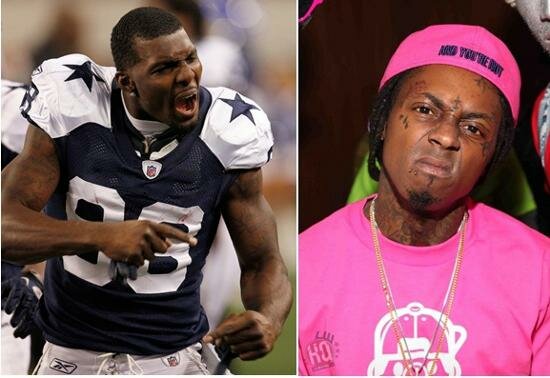 We've received reports that Lil Wayne and Dallas Cowboys star receiver Dez Bryant engaged in an altercation this past weekend at Fountainebleau's Club LIV in Miami, Florida.
According to The Dallas Morning News, "the fight started over someone mocking Bryant about a subpar season and a mounting personal debt crisis. Either way, Bryant's mentor David Wells tells WFAA that the wide receiver wasn't arrested in the incident."
MBPD apparently has no record of Bryant being detained on Sunday at the Fontainebleau. However, there was a bit of a melee outside LIV that night with a drunk patron striking a security guard in the chest and a crowd swarming to watch the fight, according to a police report, but Bryant isn't mentioned in the paperwork.
And the Herald reported that Beach police have no incident reports from the fight, but a source say that Lil' Wayne was involved.  For now, WFAA reports that Bryant was at LIV on Sunday night when he clashed with the unnamed rapper's "entourage."
We are working hard on getting you the facts about what really went down and as soon as we know we will post an update.
For now though we would like to know how many people say Dez took Lil Wayne? How many think Lil Wayne took Dez Bryant?
Maybe Dana White should try to cash in on this and try to set up a UFC pay-per-view between them..Rappers Vs Football players…..just a thought.
Photo Credit:smtdaily.com