Bruno Mars Earns A Fresh Start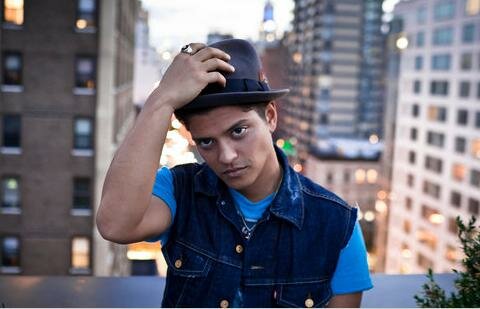 As we reported yesterday, there was a real good chance that Bruno Mars' cocaine possession charge would be dismissed.

And sure enough Bruno Mars now has a clean slate!
Bruno was arrested in 2010 after a bathroom attendant at the Hard Rock Hotel and Casino told hotel security someone was doing coke in a stall.
After pleading guilty to the charge, Bruno completed 230 hours of community service and exceeded the original 200 hours required by the judge.  Bruno also finished his drug ed classes per the judge's order.
His lawyer, Blair Berk, appeared in a Las Vegas court yesterday and officially erased the charge from Bruno's record.
Berk released a statement saying, "Bruno earned the dismissal of his charge. He exceeded the expectations of the court in both his service to the community and his counseling."
The funny thing about it was that the Las Vegas Deputy District Attorney who first prosecuted Bruno was not in court yesterday. It just so happens that he was fired last year after officials learned that he had a serious cocaine problem of his own.
Funny how things work out, huh?!?
Photo Credit:nytimes.com