50 Cent Teams Up With Feeding America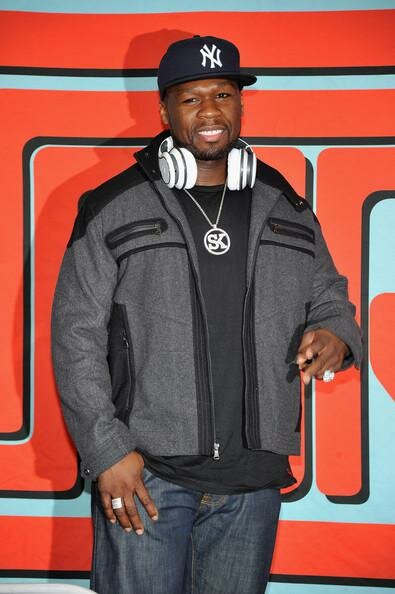 It seems that 50 Cent has taken another step towards helping feed those who are less fortunate. We've reported before that his Street King Energy Shot helps buy one meal for a child.
Well  now he's taken his movement one notch higher as he recently teamed up with Feeding America to help provide meals for those that are in need and in the United Sates.

50 Cent's audio brand, SMS Audio recently launched its partnership with Feeding America to provide meals to low-income individuals and families. In this partnership, starting January 17th, each online headphone purchase in the United States through SMSAudio.com will help provide more than 200 meals to Americans at risk of hunger.
The nation's leading domestic hunger-relief charity, Feeding America supplies food to more than 37 million Americans each year, including 14 million children and 3 million seniors who don't always know where or when their next meal will be. The organization's more than 200 member food banks serve food pantries, soup kitchens, emergency shelters and after-school programs in all 50 states, the District of Columbia and Puerto Rico. The Feeding America network secures and distributes more than three billion pounds of food and groceries each year.
"We are grateful for the unique and innovative opportunity to partner with 50 Cent and SMS Audio to raise funds as well as raise awareness of the issue of hunger in our nation," said Vicki Escarra, President and CEO of Feeding America.
"Our organization faces tremendous challenges as we try to help all people living in our country who are at risk of hunger. This partnership will be invaluable."
Delivering "studio mastered sound", the SMS Audio line features the Sync by 50™ wireless headphones and Street by 50™ wired headphones. Available at www.SMSAudio.com
With MSRPs of $399.95 and $299.95, respectively, each online purchase of Sync by 50 or Street by 50 in the United States through SMSAudio.com will provide more than 200 meals to hungry Americans through Feeding America.
The nation's leading domestic hunger-relief charity, Feeding America (www.feedingamerica.org) supplies food to more than 37 million Americans each year.
SMS Audio CEO, 50 Cent has the following to say on the partnership:
"I've been approached by people saying '50, I like what you're doing in Africa with Street King, but what about those at home in America? People are hungry here, too.' And you know, they're right – millions of Americans struggle with hunger," said 50 Cent, CEO of SMS Audio.
"I'm blessed to be in a position where I can make a difference, and I'm grateful SMS Audio and Feeding America are able to work together to tackle a growing crisis here at home."
At this point it is quite clear that 50 Cent is the only one who is really putting forth the extra time, money and effort to really make a change in the world.
Sure, many people talk about helping the world, but they never put their words into action. 50 has always been the type to walk the walk and for that he has our utmost respect and support!
Sync by 50 and Street by 50 are available at www.SMSAudio.com
To learn more about Feeding America, visit www.FeedingAmerica.org
Photo Credit:usatoday.com