Eminem Offers His Thoughts On The Dallas Cowboys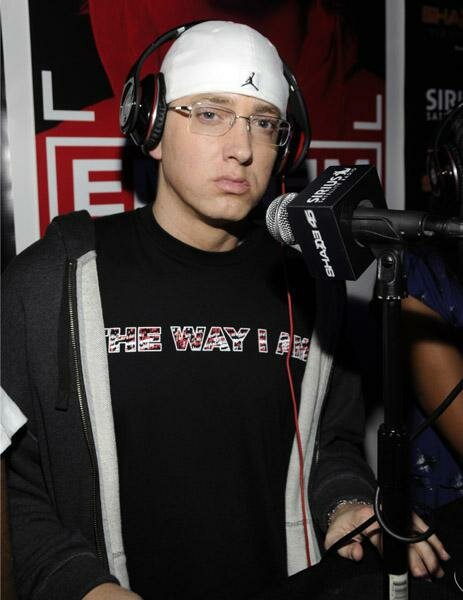 Eminem has mopped the floor with many rappers, giving him the crown as the best lyricist alive. But not many people know that also has a vast knowledge in the sports area.
In a recent interview with GQ magazine, the rapper offered his thoughts on the see-saw Dallas Cowboys team:
"Just for the record — I am a Lions fan first and foremost," Eminem said. "But growing up as a kid, the Lions were so bad for so long, that I picked up another team in the Cowboys."
"I hate to sound f*cking cliché, but I truly believe that Romo gives them the best chance to win," Eminem said.
Joking about using the sports commentary in an upcoming track, Slim Shady pondered: "Who knows? A lot of things rhyme with Tebow, though, right?" Hmmm. Yeah.
GQ also asked him for his predictions for the Super Bowl – which at press time were New England and New Orleans. Well, he got one right so that's not bad at all! Besides the Saints game was real close so that could have gone either way.
As a Texas resident and Dallas Cowboy fan I agree, Romo is the Cowboys' best bet to win. But he really needs to "Cowboy Up" and be a leader in every game, not every other game. One more thing can we at least stop beating ourselves in every game where we have a lead of 7 or more points before the half! C'mon guys this is the NFL.
Photo Credit: mediaoutrage.com