Birdman Tweets New Album With Lil Wayne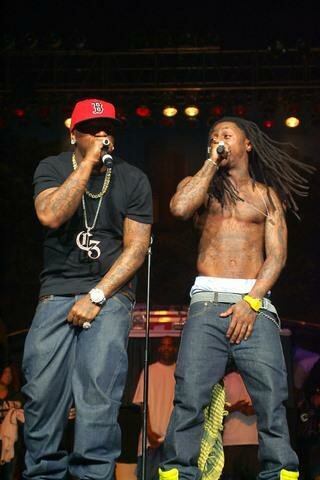 Birdman recently took to his twitter account to announce that he's been hard at work with Lil Wayne and are now set to drop their newest album Like Father Like Son 2: Tha Last Mob.
This is one of the first updates on the Like Father, Like Son 2: Tha Last Mob since 2010 when Baby, in an interview with Entertainment Weekly, set a tentative release date of Father's Day 2011 for the album.
"We're planning on putting that out Father's Day weekend," he said. "[We're] bringing that Cash Money/Young Money sound, that traditional hard-body rap, the music that we do together—that gangsta s**t, straight up."
Other than the recent tweet, the latest update on the album came from Birdman when he said: "We have a lot of songs we did before [Wayne] went [to jail], and we've been working since he came home. All we've got to do is pick. And Wayne likes to be fresh with our music, so we might wait… and just knock out 20 songs right quick and put those on the album."
Since then Lil Wayne has been a chart topper time and time again on every track.
So, what can we expect on this new album? Only time will tell.
Photo Credit:celebrities.net