Amber Rose Is Tired Of Getting Bullied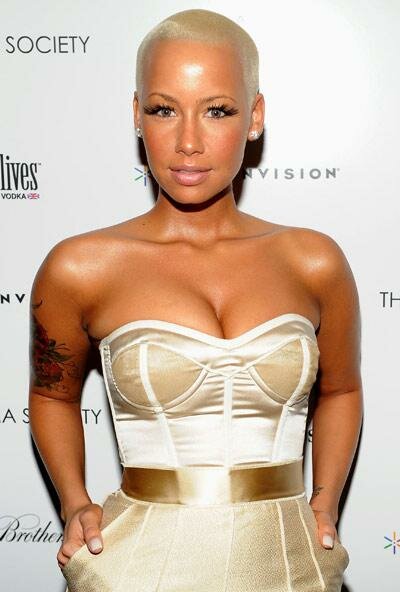 Amber Rose has reached her limit and is finally fed up with being bullied! But don't worry it's not Wiz that is putting her down, but rather the public.
The 28-year-old model is famed for her high-profile relationship with Kanye West. But ever since they split up back in the summer of 2010, Amber has found herself on the receiving end of some harsh comments from the rapper's fans.
"I have people throwing things at me in the street because they're fans of Kanye,' she said.
"I'm just crying because I don't deserve to be bullied like that. I'm a nice girl, I don't bother anybody. I keep my mouth shut because I don't want any trouble. To be bullied through music and stuff like that, it's not fair to me.
"I don't deserve that, and I'm sick of being bullied."
Amber was spoke on RapFix Live on Wednesday where she was promoting her debut album and the film Gang of Roses 2, which will be released on February 14.
The stunning star wants to move on with her life, and says her current relationship with rapper Wiz Khalifa is helping her to do that.
"I'm done, I'm moving on with a new career. I'm in love with Wiz. I'm happy. I just want to move on with my life, and we can get everything out right now and then I'm done,' she smiled.
"I'm so happy now that I actually have a gentleman, a great guy that I love so much. Wiz knows that I never loved a man the way that I love him. He knows that, he's very secure with that."
Amber recently put Kim Kardashian and Kanye on blast claiming that they allegedly had something going on while Amber and Kanye were together.
If she is trying to stay out of the public's eye and really wants Kanye's fans to stop picking on her then perhaps she should leave things in the past and move on. Don't get me wrong I'm not saying that what they are doing to her is right,but you have to remember that this is the price you have to pay for fame.
Photo Credit:on-the-6th.blogspot.com