Snoop Dogg Plays Peacemaker To Waka Flocka Flame's And Wiz Khalifa Beef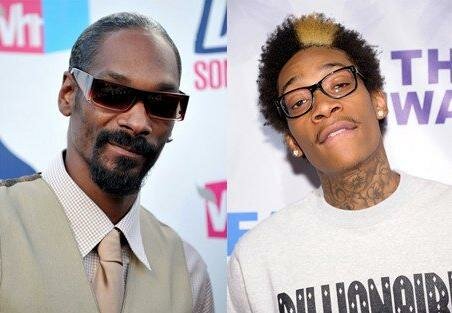 It's been nearly a month since Waka Flocka Flame put Wiz Khalifa on front street by saying Wiz had "no swag." Since then Wiz Khalifa has remained publicly silent.
However, Snoop Dogg recently came to Wiz Khalifa's defense.
"I'ma holla at Waka Flocka," said Snoop on Big Boy's Neighborhood radio show.
"That's where big Uncle Snoop come in at, 'cause we ain't about that negativity and none of that beef. We too old for that."
"I'ma snatch him up by the collar and say, 'Look here, partna. You got somethin' to say to Wiz, get at him personally.' We peaceful. We on nothing but peace right now."
"This is my guy right here," added Snoop. "I love Wiz 'cause he got the right spirit that Hip Hop needs. Too much negativity in the industry that always overwhelms his kind of spirit, and I'm here to let people know that this is the right kind of spirit [.]"
That's Snoop for ya'. He's still on peace but he hasn't forgotten how to rough up people to make sure he keeps the peace going!
Photo Credit:bvonmovies.com