50 Cent And Pauly D. Will Release New Custom Headphone Line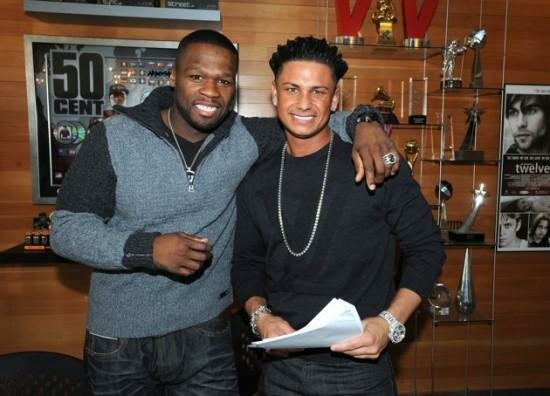 Staying true to his business side,50 looks to add another line of head phones for his SMS brand.
50′s company SMS Audio will develop a full line of headphones with DJ Pauly D.
The pair will formally make the announcement on Thursday (January 12) at the CES 2012 show in Las Vegas.
"Partnering with SMS Audio and 50 Cent is an incredible way to start 2012. Having my own headphones has always been a dream of mine, and now that dream is a reality. I'm excited to begin creating and developing my line," Pauly D. said.
The news comes as DJ Pauly D. begins a new phase of his career, with his own upcoming "Jersey Shore" spinoff show slated to premiere on MTV this year.
In December of 2011, DJ Pauly D. also signed on as an artist to 50?s new imprint, G-Note Records.
"The immediate response to the SMS Audio line has been extremely positive and we are excited to partner with DJ Pauly D to create a unique line of DJ Pauly D-branded headphones," said 50, CEO of SMS Audio.
"Pauly D has a true passion for music and I know he'll put that same energy into helping us develop and promote a quality headphone line."
Photo Credit:thisis50.com