Beyonce And Jay-Z Are Now Proud Parents!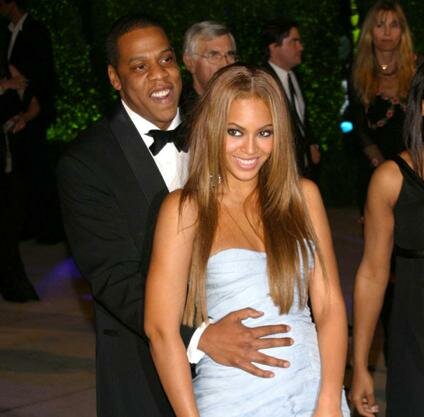 Last week rumors were running rampart, that Beyonce had given birth! We waited and waited and still no baby, that is until now.

Beyonce Knowles gave birth to a baby girl on Saturday night. The singer is believed to have welcomed the Blue Ivy into the world via a scheduled C-section at Lenox Hill hospital in New York City.

According to E! Online, Jay-Z has told friends and family that they have named their daughter Blue Ivy Carter. However, other media outlets were claiming that the baby was called Ivy Blue Carter.
Beyonce and Jay-Z are believed to have forked out $1.3 million to book the entire fourth floor of the hospital. The 30-year-old star is said to have checked in on Friday night under the name of 'Ingrid Jackson'.
To ensure their privacy and keep their secrecy, the hospital management reportedly taped up security cameras and asked staff to hand in their cell phones to prevent any unauthorized footage or photographs being leaked of the newborn.
Celebrity friends have recently started sending their well wishes.
Rihanna took to her Twitter account to express her delight at the new arrival.
'Welcome to the world princess Carter! Love Aunty Rih (sic)' Rihanna wrote earlier today.
Russell Simmons has also been tweeting about the birth.
'Congrats to my good friends Beyonce and Jay-Z (sic)' he said.
We have yet to actually hear from Jay-Z or Beyonce , but I'm sure they are busy enjoying every second of the new baby! Congratulations to both!
Photo Credit:thelifefiles.com