Rumors Of Possible T.I. And Young Jeezy Collab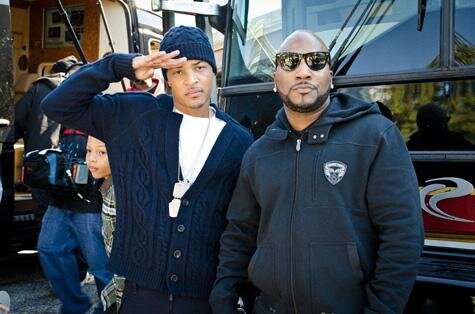 During an interview with Power 106 T.I. spoke on the possibility of the project, stating that the goal is to first put Atlanta back on top and then focus the project.
"Jeezy and I, we have discussed doing a collaborative album. Right now, we're both focused on putting Atlanta back on top where we once knew it to be," said Tip.
"In my absence, I've seen the city take a backseat, if you will, to other areas and other regions. I'm not trying to sleight nobody's efforts or nobody's contributions to the game, but I know what my city represents and I know what my city's capable of. And if I feel like we're not living up to our full potential, I'm going to gather all the cats who I know who supposed to ride for the town like I ride and we gon' get it back right. So that's what we focused on right now. After we do that, then we can focus on anything else. But first is first."
Tip also confirmed that his VH1 reality show T.I. and Tiny: The Family Hustle has been renewed for a second season, and that he's trying to strike balance in his personal career.
"What's next for me? New year, new money champ. You got the B.o.B album Strange Clouds, and I'm looking forward to that and I'm really proud of that project. I just signed a deal for the second season of The Family Hustle, so there will be a season two officially," he said.
"The album Trouble Man. I'm continuing to work. I'm trying to bridge the gap between giving cats Trap Muzik and the 'Live Your Life''s and "Whatever You Like''s from Paper Trail. That's where I'm at. But that's an excellent problem to have."
Looks Like T.I. will be taking the driver's seat for 2012, we can't wait to see what he brings to the music scene this year!
Photo Credit:rap-up.com