Kanye and Kim Kardashian Relationship!?!?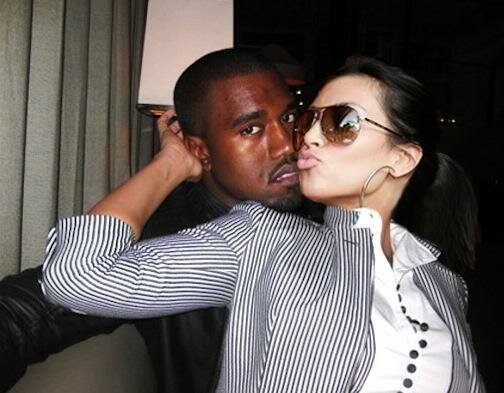 Allhiphop.com recently reported that according to one of their sources, Kim Kardashian and Kanye West might actually be going public with their "relationship."
It was said by an unnamed source that Kim Kardashian was recently trying contact Kanye West after Amber Rose spilled the beans to Star Magazine about Kim's homewrecking ways.
After making numerous calls to get in contact with Kanye West who was out in London, Kim finally got a hold of him and begged him to say that Amber Rose was lying. Evidently she is in repair mode and does not want to risk her image by being called a home wrecker, especially after the whole "fake wedding" incident.
However, Kanye adores Amber and evidently he said he would have none of that talk. Instead, he shocked Kim by suggesting that they GO PUBLIC with their romance. After hearing this,  Kim told Kanye she would call him back. She might be trying to get a new show in the works with E! to get another subtle pay check out of them! "Kanye and Kim Take The World" it does have a nice ring to it.
We'll keep you posted on any updates we receive!
Photo Credit:theurbandaily.com