Floyd Mayweather Gets A Pass, For Now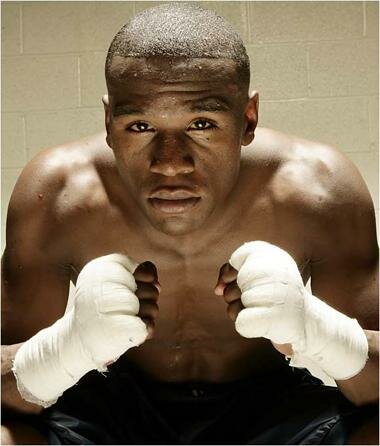 Floyd Mayweather was supposed to turn himself in today and serve 90 days in a Las Vegas jail for putting his undefeated hands on his baby mama. However due to a recent turn of events, he will get a pass for now.
His attorney asked the judge to postpone the boxer's turn in date so that Floyd may have time to to train for a big fight on May 5th against an undertermined opponent at the MGM Grand.
Floyd Mayweather had contract obligations for the big fight way before he was sentenced.
The judge decided to be lenient on changing the court date but emphasized that he needs to fulfill his other obligations with the court, which consist of community service and rehab classes.
Several of Floyd's famous friends showed up in court to support the boxer — including Ray J and Lil Kim.
The new date the court has given him to turn himself in is June 1,2012
Photo Credit:inquisitr.com