Nick Cannon Hospitalized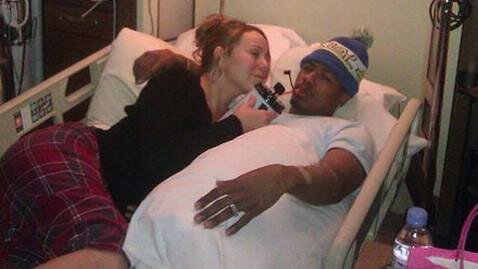 We have received news that Nick Cannon has been hospitalized for kidney failure.
According to Mariah Carey, Nick Cannon suffered from "minor" kidney failure and is currently recuperating in an Aspen, Colorado hospital.
"We're trying to be as festive as possible under the circumstances but please keep Nick in your thoughts because this is very painful," Mariah Carey wrote on her website.
Symptoms of acute renal failure include nausea, weakness, sluggishness and tremors.  In severe cases, the kidneys may stop producing urine.  People may also experience blood in the urine or foam in the urine.
Pain generally occurs only if there are kidney stones or an infection in the kidney, called pyelonephritis. Even though Nick Cannon may be going through some pain his wife Mariah Carey is trying to make the situation a bit more comfortable for him.
Mariah Carey asked her fans to keep the couple in their thoughts.
"The truth is as long as we're together, we're OK," Mariah continued. "I'm not trying to make light out of the situation because it's a serious moment that's very tough on all of us so please keep us and our family in your prayers."
We hope Nick Cannon has a fast recovery. We will bring more news to you on Nick as it becomes available.
Photo Credit:abcnews.go.com