Amber Rose Claims That Kim Her Romance With Kanye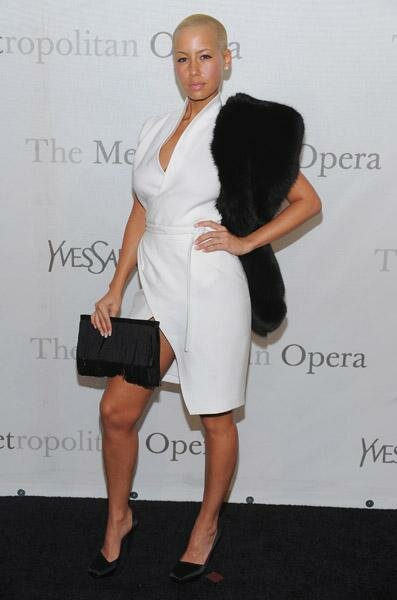 In the past Kim Kardashian and Kanye have always had a strong friendship and to this day they both claim that their relationship has never been romantic.
However, Amber Rose insists that isn't the case, and has alleged Kim and Kanye got close when she was dating the hip-hop star.
'Kim is one of the main reasons why me and Kanye are not together,' the model told Star magazine. 'She's a homewrecker!'
Amber also claims Kim was with American football star Reggie Bush when she first got together with Kanye.
'They were both cheating,' the 28-year-old star insisted. 'They were both cheating on me and Reggie with each other.'
Amber also said that Kim sent Kanye pictures of herself on a regular basis and constantly tried to stay in touch with him. At the time Amber felt that Kim's behavior was inappropriate and took things into her own hands.
'She was sending pictures, and I was like, 'Kim, just stop. Don't be that person," Amber claims.
'I thought at least she'd be woman enough to respond to me. She never responded.
'It's very important that us women stick together and we don't f**k each other over like that.'
Amber has now moved on and left Kanye in the past as she is now happily dating Wiz Khalifa.
'I want to thank her,' Amber said. 'Because if she was never a home wrecker, then I never would have met Wiz, and I wouldn't be as happy as I am now.'
Well with that in mind I guess it's safe to say that things happen for a reason.
Photo Credit: fashionistazlife.com