Dr. Dre Mentioned N.W.A.'s Kids As Actors In Their Biopic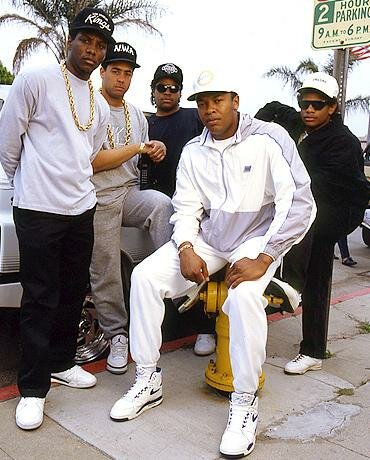 We've all been hearing that there will be an N.W.A. biopic in the works real soon. Dr. Dre recently mentioned that the crew's kids may be getting hired to play their fathers.
Instead of enlisting actors to depict the group in its upcoming biopic, casting agents for the flick are considering hiring the collective's children. TMZ caught up with Dr. Dre in Los Angeles, California, asking the veteran musician if rumors were true that N.W.A.'s spawn would appear in the film.
"We're talking about it… We'll see what happens," said Dre.
Ice Cube, who is producing the biopic, has discussed making the film for several years. As of September 2011, director John Singleton was being considered to helm the movie, tentatively titled Straight Outta Compton.
I know there are plenty of fans waiting for this one to come through! And I really couldn't agree more who better to play the role of the N.W.A. than their kids?
Photo Credit:rapradar.com