50 Cent And Street King Sign Distribution Deal With Pepsi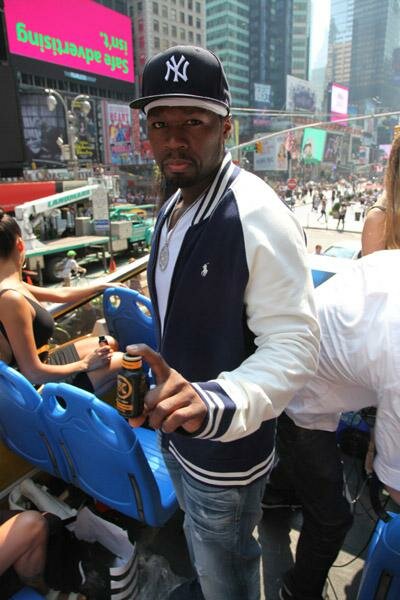 50 Cent enlists the help of world known soft drink to bump his product up the pyramid.
50 Cent has announced a deal with Pepsi to distribute his Street King energy shot.
He recently broke the news on Twitter, while announcing that he plans to bring his energy shot to new markets. The business deal comes shortly after he launched the energy shot in September 2011, with the intention to supply a child in need with a meal for every shot purchased.
Since then he has been in non-stop grind mood promoting Street King as much as possible, he even released a competition recently where fans are asked to post a video of how they are using the energy to make a difference in the world.
"I did a deal with Pepsi to distribute streetking its gonna be every were buy a bottle feed some one in need," he tweeted.
50 Cent is not new to the soft drink industry. He has dealt with them before, having sold his Vitamin Water Stake to Coca-Cola in 2007. He made off with $400 million from the deal.
If anything 50 Cent should get the hustler of the year  award as he has yet to show any sign of letting up!
Photo Credit:whats-good-media.com