Celebrities Bring In The New Year With Style!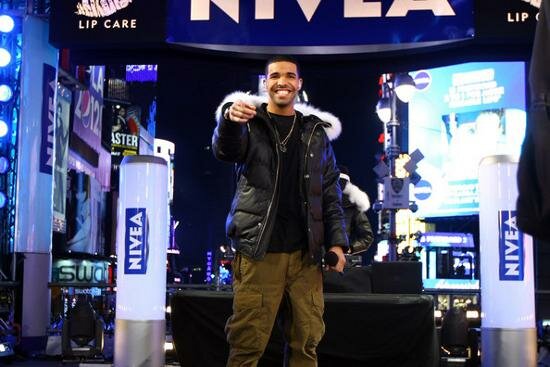 Celebrities around the world brought in the New Year with top notch parties and added a dose of style to the mix.
Many celebrities flocked to the warm weather of Miami. However, the hottest scene seemed to be Diddy's NYE bash at his mega mansion on Star Island. Co-hosted by his on again/off again flame Kim Porter, Diddy hosted the likes of Rihanna, Atlanta Housewife Ne Ne Leaks, Vivica Fox, Nelly, Selita Ebanks, Gayle King, Busta Rhymes, and many others.
Rick Ross hosted the "Hennessy Takeover" over at Cameo in South Beach and was joined by DJ Khaled, FloRida, Maybach Music Group artist Stalley, and funny man Mike Epps and his wife Mechelle. After the Rick Rozay counted down the year over the microphone, he went into a full on concert, giving a high energy performance of "Imma Boss" and "I'm on One".
Even LeBron James made the New Year event special by utilizing NYE to pop the question to his son's mother and long time girlfriend Savannah Brinson at a private dinner in Miami.
LeBron James got down on one knee in front of his teammates Dwayne Wade and Chris Bosh, who attended with their significant others, Gabrielle Union and Adrienne Bosh; Nas was in the house, as were Sanna Lathan, Jessica White, Gloria James, and LeBron & Savannah's two sons were also in attendance.
Orange Drive was poppin' this year with performances by Jason Derulo and Ne-Yo. DJ Irie counted down the New Year, and DJ Jermaine Dupri kept the party going well after midnight.
Rosci and Terrell Owens hosted the "Hennessy Takeover" at Karu & Y on South Beach which featured performances by Ne-Yo and Ryan Leslie.
Over in Las Vegas, Chris Brown attended the NYE event at Pure with girlfriend Karreuche. He also celebrated his 22nd birthday.
Kanye West and Fergie hosted the grand opening of 1 OAK at the Mirage in Sin City. Kanye was able to get down for the first time as DJ Yeezy World Peace, where he played a three-hour set consisting of music from Michael Jackson, Bon Jovi, and Bobby Brown, as well as many of his own hits. Although, many source say that Kanye does not fair well behind the 1's and 2's and should leave the DJing to the real pros.
In New York, Drake, Cee Lo, The Roots and Lady GaGa performed in Times Square for the Carson Daily New Year's Eve special on NBC, where Drake was seen cozying up to his ex-girlfriend Zineb aka Nebby. Benny was Drake's girlfriend before the fame and fortune. Drake performed a few of his hits at the Nivea Stage, such as "Headlines," The Motto," and "Make Me Proud".
I was lucky enough to welcome the New Year with those that I love the most; my family. As I leave 2011 in the past another chapter in my life ends, where as a new one begins! I take the good with the bad, learn from my mistakes and smile upon my accomplishments. And with the addition of my new baby daughter I can only imagine what 2012 has in store for me. The sky is limit as long as you keep dreaming and take action. Happy New Years!
Photo Credit:zimbio.com