Soulja Boy Might Have To Face The ATF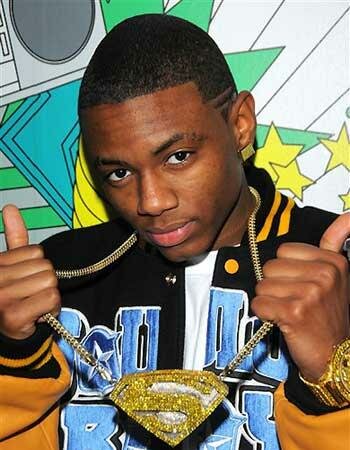 The Bureau of Alcohol, Tobacco, Firearms and Explosives has decided to take on Soulja Boy's case, after the rapper was arrested in October of this year in Temple, Georgia.
Soulja Boy, was pulled over on Interstate 20 for a traffic violation. After a routine search of the car, officers found handguns, thousands of dollars in cash and more than five ounces of marijuana.
According to the Temple police, Soulja Boys accomplices, Dontay Lamar Bates, Camron Wagner and James Raymond Smith were all charged with felony possession of marijuana, possession with intent to distribute and were also charged with the possession of a firearm.
"This office has not charged a defendant named DeAndre Cortez Way, a/k/a Soulja Boy," Yvette Comer, representative of the U.S. District Attorney's Office said.
"Otherwise, we do not confirm or deny federal investigations in any matters."
John R. Murphy, special agent for the Drug Enforcement Agency's Atlanta Field Division, told the Times-Georgian that the case did not meet requirements for federal drug investigation.
"There were some initial discussions about taking it federal, but it didn't make any federal guidelines," Murphy explained in a statement to reporters.
"As far as the drugs, it was five ounces of marijuana, that wouldn't even register on a federal level. If you've got a rapper that could show legitimate income, that could be contested as being legitimate income, and without a substantial amount of drugs, we didn't have anything that would rate a federal drug charge on that."
The ATF is currently investigating the case.
Photo Credit:necolebitchie.com