50 Cent Wants To Put $10,000 In Your Pocket!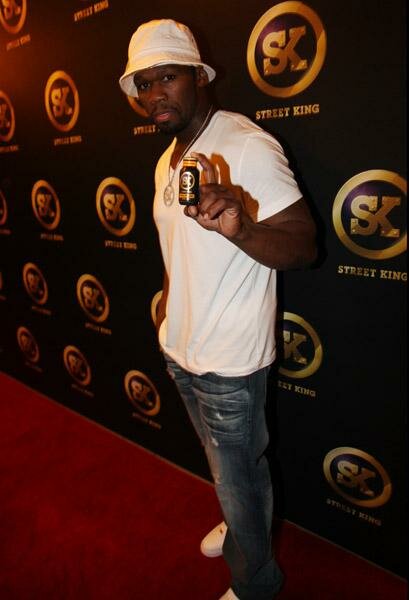 50 Cent recently announced a contest for his new energy shot Street King. As you may recall 50 Cent donates 1 meal to a hungry child through the UN World Food Programme for every shot of Street King sold.
Now 50 Cent is taking it one step further by running a contest to give back to his fans. The contest is called "Are You a Street King?"
50 Cent is asking that participants submit videos that showcase how they are using their positive energy to do greater things.  The goal is to identify the real Street Kings out there.
The winner of the contest gets $10,000, a VIP experience to meet 50 Cent, and 10,000 meals donated to hungry children in Africa in their name. It's a great way for people to show their stuff and help an important cause at the same time.
The rules are simple: the contestant with the most votes wins.
Several other prizes will be awarded based on votes, including a 2nd place prize of front row concert tickets and backstage passes. We're also giving away SMS SYNC headphones, and some other serious swag.
Here's all it takes to enter:
o Upload your video (60 seconds or less) to YouTube
o Submit your video here: http://on.fb.me/areyouastreetking
o Ask your friends and Youtube fans to vote for it
The contest is ran by Street King; read more about the cause here: http://on.fb.me/areyouastreetking
Here's a video from 50 Cent himself explaining more details:
Photo Credit:entmoney.com