50 Cent And T.I. Squash Beef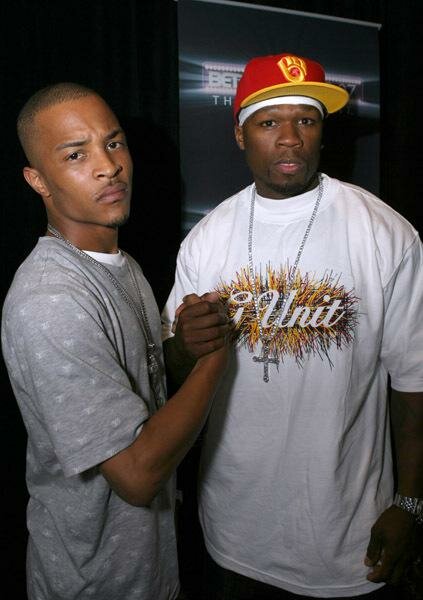 50 Cent recently mentioned that he and T.I. have ended their feud.
Twitter was the scene that played the battleground for 50 Cent and T.I. when the Queens rapper said that T.I. should have let his wife Tameka "Tiny" Cottle take the rap for their 2010 drug charges.
In a recent interview with Vibe, 50 Cent and T.I. brought their Twitter feud to a halt with one phone call.
"We got mutual friends and I was actually in conversation with one of them, and they were around him," 50 Cent explained. "I didn't tell him to get [T.I.] on the phone and [T.I.] didn't tell him to get me on the phone, it was just there and it was like, 'Yo, you just need to talk to him because you don't know where [his anger] is coming from. We [got] into it and he had a lot of legitimate points."
Photo Credit:collegedj.net
The full interview can be seen below.