Lil' Kim Releases New Promotional Shot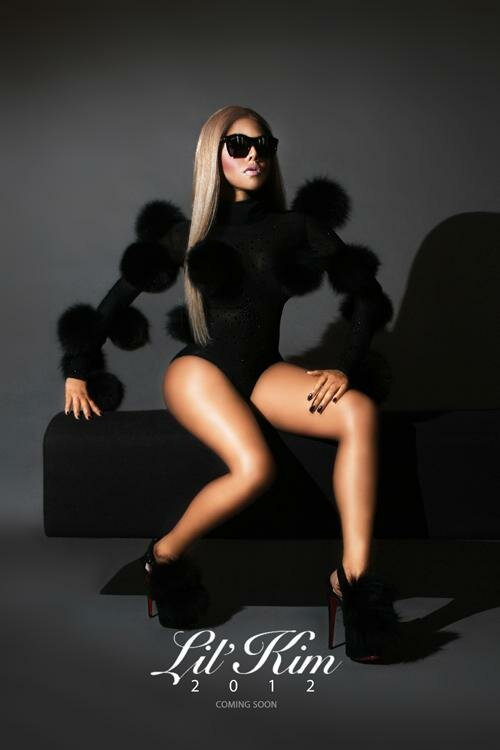 Queen B set the tone ready for the New Year with a "preview of what's to come."
Lil' Kim is already prepping for 2012, taking to Twitter last night to unveil a promotional shot for one of her upcoming projects.
In the picture, the Lil kim poses on a black couch, wearing a skinny top covered in fuzzy spheres and Louboutin heels. She released the photo as a "preview of what's to come" and Christmas gift for fans.
She also recently announced that a five-track EP is in the works, and also revealed that she's in the studio with the likes of Timabland, Wyclef Jean, Rockwilder and more. We all know Lil Kim is not one to fall back in her work ethics, with this in mind we can only imagine what she has in the plans for 2012. Perhaps a couple more hair saloons and another track aimed at Nick?