Busta Rhymes Talks About His Latest Collaboration With Chris Brown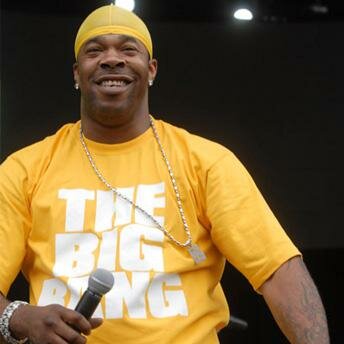 Busta Rhymes says working with Chris Brown was 'organic'. Chris will be  featured on Busta's latest single Why Stop Now.
The vibed real good when they worked together on their hit record Look at Me along with Lil Wayne. However, Busta admits that the new track isn't related to the previous single in any way.
"I'm just about making sure that the music ultimately speaks in the most organic way possible," he told MTV.com while he was on set for the video.
"It doesn't just seem like something that we threw together to try and capitalize off of a momentum that was there. It was just fortunate that I had something that worked well for what we do to be able to have another collab with him. If I didn't have that record, then we wouldn't be doing this video and we wouldn't have had another song out together.
Despite similarities in his speed rapping, Busta confirmed that he wasn't looking to create the same tune all over again.
He was just very eager to create more music with Chris.
"I wasn't actually trying to capture the energy of [Look at Me Now] and bring it into this project. I just think that for me, especially at this stage in my career, I only do records with people that I respect."
Busta is a music veterans who still has  a strong fan base and  he can still hold his own against any battle rapper out there.
Photo Credit: hiphoplead.com