Police Say Slim Dunkin Was Killed Over Candy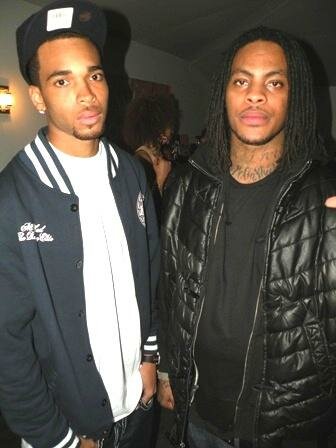 We have been following up on the recent murder of rapper Slim Dunkin and recent news has shed some light on why the rapper was shot.
According to WSB-TV in Atlanta, Mario Hamilton, known in the rap community as Slim Dunkin, was shot over a small piece of candy last Friday at a recording studio in Southeast Atlanta.
Detective David Quinn of the Atlanta Police Department walked reporters through the crime scene, as he explained exactly what he believes occurred on the night of the murder.
"Slim Dunkin was inside this particular room, when according to witnesses someone came in struck him and a fight ensued. The information we are getting and its unconfirmed, but this whole thing was over a piece of candy." Quinn explained to WSB-TV.
"The fight spilled out into this area where he was attacked and beat, and based on the evidence we have, whoever he was fighting with secured a weapon and shot him, whereby he fell on this table."
Police also mentioned that were a significant number of people at the studio, and now they are waiting for witnesses to come forward and provide further information.
"There were at least 20-30 people in this studio at the time, the fact that Atlanta Police arrived on call to Grady Hospital first, we didn't have the opportunity to speak to any of those people. We came here [the studio] an hour and a half later,"
Slim Dunkin recently shot his last video with Waka Flocka, Jadakiss and Styles P for the song "Lightz On".
Photo Credit: ddotomen.com