Danny Brown Hates On Mac Miller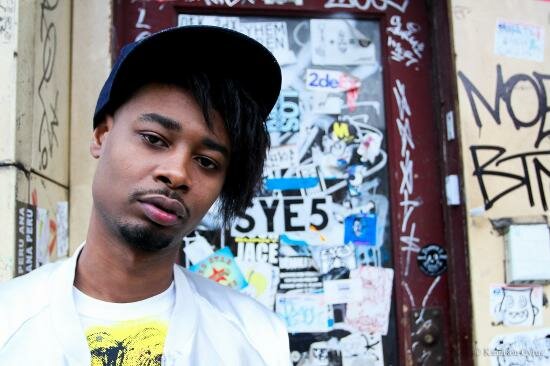 Detroit rapper Danny Brown took a couple moments to share his thoughts on hip-hop newcomer Mac Miller and said that even though he has success, he cannot co-sign the Pittsburgh emcee's music.
After being asked opinion on actor/rapper Childish Gambino's new Camp album, Brown proceeded to fire off at Miller.
"I listened to it. Hey, it's better than Mac Miller's. That's my response. It's better than Mac Miller's. He's the worst guy around. Don't get me started. His album cover is like, 'Ugh, what is this?' He's trying to be artistic, huh? … If I see him, I'm just going to have to apologize to him, like, 'Man, I just want to apologize for hating you so much. Because I'm not going to stop. You're probably a cool guy. I don't feel violent in any way, but I really hate you. I hate your music, man.' It's just bad." (Rolling Stone)
However here is an interesting fact. Miller's long-awaited debut studio album topped the sales chart last month.
Mac Miller's Blue Slide Park debuted this week at No. 1. According to Nielsen SoundScan, the rap newcomer's LP has sold 144,500 copies after seven days in store.
Not bad for the new kid. But hey everyone is entitled to their opinion. And we know it's only going to be a matter of time before Mac fires back!
Photo Credit: ohsofreshmusic.com