Nicki Is Not Letting Up On Lil Kim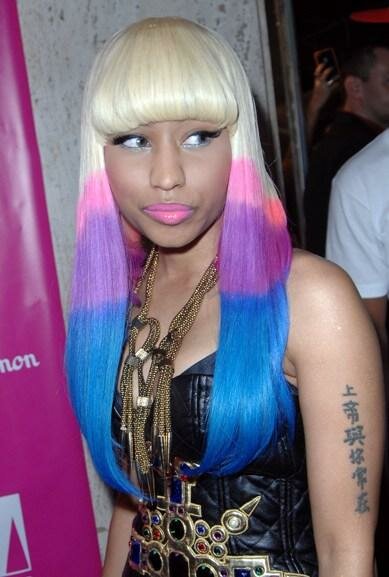 Once you get Nicki going it's hard to make her stop! Lil Kim is getting to know this first hand as Nicki Minaj once again disses Lil Kim.
On the diss track Nicki repeatedly refers to Kim as a "Stup!d H*e" and just straight clowns her with punch line after punch line.
"Stup!d h*es is my enemy…stup!d h*e shoulda befriended me then she coulda probably came back…" is one of her key punch lines. You have to admit Nicki is downright silly but she is clever when it comes to punchlines.
On another note, Mary J. Blige recently voiced out her opinion on the beef and commanded that both artist need to stop beefin! She even suggested they all get on a song together.
"Kim is my friend, and I love and respect Nicki. I just met her and got to know the young lady and she's a sweetheart. But it's people putting fuel in it. Everyone is just thinking so negative about it and everyone is in it, but if a bunch of people would say, 'Yo, stop this and let's help these girls do something together or to see the light. Maybe one day a track with all three of us will happen. I'm hoping. We just all got to think positive." – MTV
Sorry to burst your bubble Mary, but I just don't see this beef coming to an end anytime soon.
Check out the diss track below
Photo Credit:thenaomiblake.com