Rihanna Confronts Racism Face To Face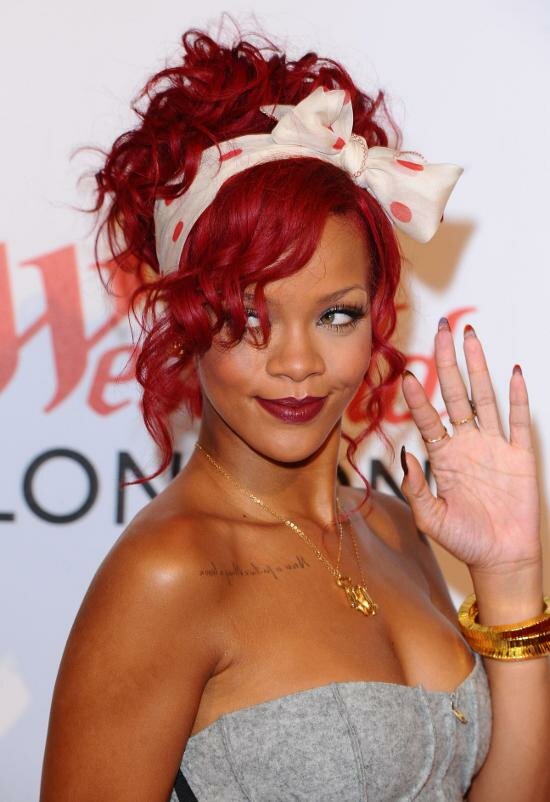 Rihanna has been making headlines lately due to her health issues. However, this time around we bring you her latest happenings as she recently confronted a man for being down right racist.
Rihanna encountered the 'most racist' person she's ever met over the weekend.
On Saturday she performed in Lisbon, on which we reported she recently had a health incident. It seems that after the concert she got into an argument with the man with a man who held seems to be stuck in a racist mind frame. Either that or he is just plain ignorant!
Rihanna took to Twitter to explain what happened.
'I just met the most racist **** EVER!!! This man said the craziest shi* abt black women called us dogs, sl*ts, we don't look like sh*t, we don't belong in the same hotels….needless to say, the #n***a in me came out! Bajan accent and all!Lol!Turns out the hotel manager's black (sic),' she explained.
Although she was furious about the situation, Rihanna instead turned the encounter into a bit of amusement for her and her public as she went back to the social network to crack some jokes.
'Oh and he had the NERVE to diss black people in his Tighty whitey's!!!! SMH…and tbh a lil black wouldn't hurt him (sic),' she wrote.
You just can't keep Rihanna down! She also went on to talk about her most recent celebration. The star partied with her crew to celebrate the end of the Loud series of shows until the early hours of the evening.
Rihanna chose a theme which was close to her heart for the bash.
'We just had our end of year/tour Christmas party!!!! We turned it into an 80′s prom, since I've never had one! It was sooo much FUN!!!!' she wrote.
'I'm decked out in lace, sequins, a giant bow, and hair spray (sic)!!!!!
Photo Credit:blogs.coventrytelegraph.net