Drake Speaks On Future Collaboration With Bieber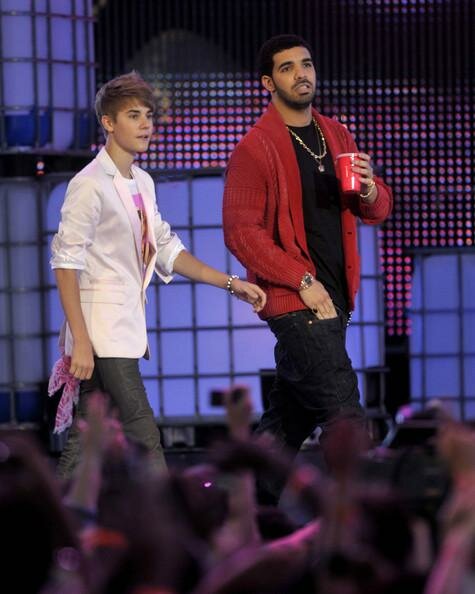 Drake has expressed his 'excitement' to be helping Justin Bieber with his new album in January.
Justin has been busy as of lately from music to scandals, but he isn't showing any signs of slowing down. He just recently released his Christmas record Under the Mistletoe and now he has already started working on his next project.
It's known that Drake and Kanye West will be involved with the LP and Drake has now discussed the collaboration.
'Me and [Justin] are going in the studio in January to work on his new album, so I'm excited about that,' he said live on stage at Stevie Wonder's House Full of Toys benefit concert in Los Angeles over the weekend.
On Friday night the rapper performed at the Cali Christmas concert in Universal City, California. He took to the stage with Lil Wayne, then shocked the crowd by bringing out Justin too.
'Please welcome my brother to the stage,' Drake said. 'I've known that kid for a long time. One of the most talented musicians I know. I brought Justin Bieber out to do some gangsta sh*t.'
One thing that I am left wondering is, will Justin stick to his hip hop singing or will he try to bring to light his rapping skills on this collaboration?
Photo Credit: justinbiebergasm.com