50 Cent On To the Next Project With Chaka Khan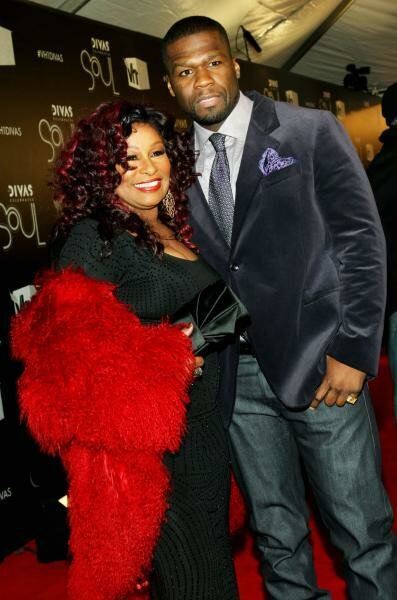 50 Cent and Chaka Khan?!?
That's right! They both recently attended the taping of oeVH1 Divas together, where they revealed their plans to work with one another.
50 Cent and singer Chaka Khan caused left everyone in surprise when they appeared on the VH1 Divas red carpet together this week.
But you know Fiff stays on his hustle as much as he stays in the headlines. He caused quite a commotion when he announced that they're currently working together on an undisclosed project.
"We're working together. We're working on a project. Yeah, now," said 50 Cent while being interviewed by MTV News.
The duo didn't reveal much about their collaboration but did mention that we can expect "hit music" and "big things" from their project together.
"I reached out to her and made sure I could actually come with her tonight…I wanted to come, hang out with her," 50 Cent explained.
"You know you gotta stand next to 'the fire' to keep warm. You see what I'm saying? It's getting cold out here. It's winter time. It's really exciting to keep yourself in company around people that have the same artistic integrity that you wanna be associated with."
Chaka Khan working with 50 Cent may come as a bit of a shock to some, but here at HipHopRx we've learned that 50 stays on his hustle 24-7. He is constantly staying busy working with his brands, music and positive people.
I would not be surprised if he would buy a real estate business and started selling land estate from the moon. The man can literally sell a dream!
Photo Credit: upi.com