Rihanna Gets Sick During Concert In Portugal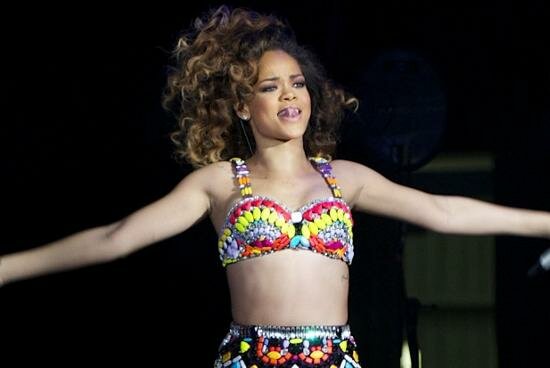 We've mentioned before that Rihanna has been suffering from exhaustion; however now rumors are surfacing that the singer might actually be prego!
Rihanna made quite an impression with all her fans in a concert in Portugal on Saturday, she had an electric performance and went so hard that she had to run off stage to throw up!
Rihanna left fans with a surprise in Lisbon during the song "What's My Name?" when she had to quickly exit the stage before the song had ended.
Her back up dancers were quick to fill the void of Rihanna's presence, however everyone was left confused when she made an exit without any announcement, until she revealed the happenings on Twitter:
"i ran off stage to throw up, halfway thru Whats My Name…made it back juuuust in time for RudeBoy. PORTUGAL tonight was LEGENDARY!!!"
Rumors of Rihanna quickly started to arise after the media caught wind of the Tweet.
However, I think that these speculations are far from the truth. Rihanna has in fact been suffering from exhaustion over the last few weeks. Rick Ross and other artist have also recently had health issue's due to exhaustion so let's not jump into assumptions just yet.
These artists just like to work hard and party even harder! Which is why it is now taking a toll on their bodies.
Photo Credit:popdust.com