Janice Dickinson Has A Bone To Pick With Kim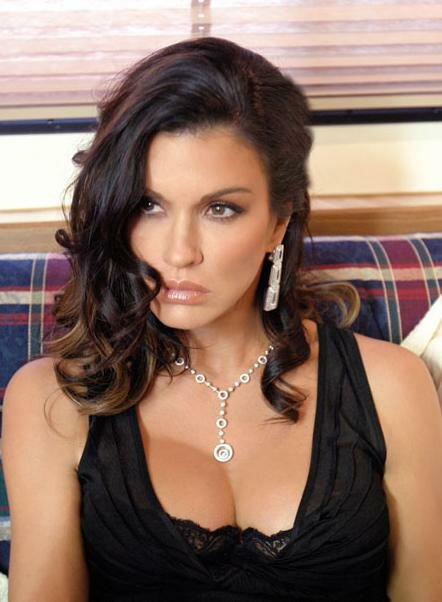 It seems that the Kardashians are becoming less popular every time Kim's name is mentioned.
Supermodel and reality show star Janice Dickinson has targeted Kim Kardashian, she does not plan on playing nice.
"Paris Hilton, Kim Kardashian? Sl*ts, wh*res and sl*ts.  That's what they are." Janice told Star magazine in an exclusive new interview where she didn't hold back on her feelings for the famous family.
She went on to talk about Kim's money making bottom, saying it is a "heap of lard" and also gave her two cents about whether or not Kim's marriage to Kris was real.
"That fake marriage was disgusting because they did it for the money!" Janice snipes.
She went on to mention some problems they encountered while on the Good Morning America show and just in case people missed it the first time she also gave her thoughts on Kim.
"She's a fraud, she's a hoax."
Check out the full interview in the new issue of Star magazine — on newsstands Thursday.
Photo Credit: tremendousupsidepotential.com