Rihanna Takes The Crown For Most 'liked' Facebook Artist Of 2011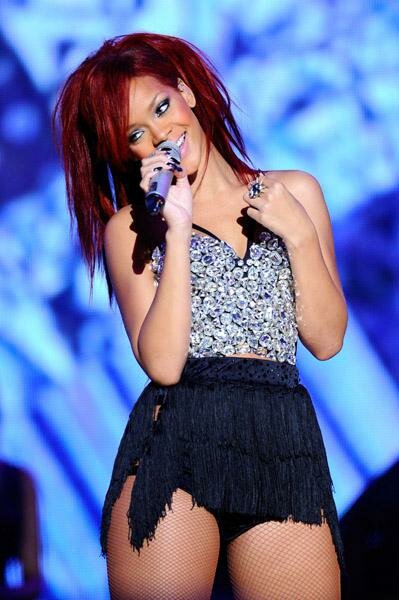 Rihanna has been stressed and fatigued as of lately, however she is still managing to stay relevant to her fans and in the mainstream media.
Rihanna will take the honor of being the most 'liked' artist on Facebook for 2011.

With a staggering 47,788,147 fans, the Barbados-born singer is a just over two million ahead of Lady Gaga, seven million over Family Guy and nearly ten million ahead of Justin Bieber.
WOW! I think everyone expected to have Justin Bieber take the crown for this category, but the numbers don't lie.
If you don't think that makes her the current number one superstar, she also has another Facebook-related statistic that clearly keeps her ahead of any competition.
Her song We Found Love, which was recorded with Calvin Harris is also the most listened to song on Facebook for 2011, beating songs from Katy Perry, LMFAO, David Guetta and Adele.
Rihanna can now officially brag about being a very hot topic!
Photo credit: madamenoire.com