Ray J And Holyfield Bring About A New Show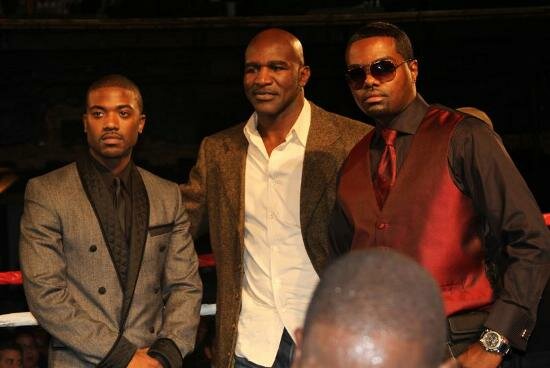 Ray J. and boxing legend Evander Holyfield have partnered in a new venture with hopes of merging the world of boxing and entertainment.
Holyfield, Ray J. and Sydney MacDonald of Everi Exposure Entertainment are planning to present a series of events that will allow fans to experience entertainment and boxing on a whole new level.
According to reps for the venture, the new company was formed when L.A. Boxing merged with Everi Exposure Entertainment.
Ray J. will be responsible for attracting celebrities, music performances, and models to the televised fights.
"I'm very excited about this new business venture with KnockOut and Everi Exposure. This is a great opportunity to bring television and music to fight events," Ray J. said in a statement.
Evander Holyfield, a five time boxing champion, will be responsible for securing business deals within the boxing community.
Sounds like an interesting merger, however I must say that ever since the UFC came around boxing has slowly been taking a backseat to MMA.
Photo Credit:evanderholyfield.com