T-Pain Almost Inked With Young Money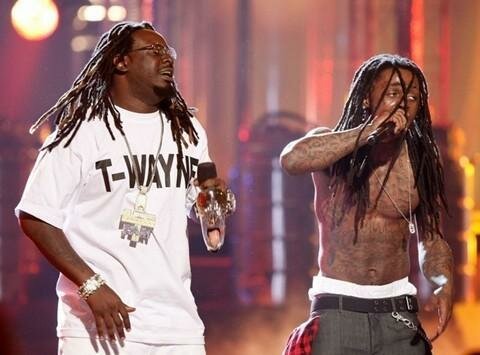 The singer revealed to an audience that at one point  he was thinking about inking a deal with Young Money.
T-Payne confirmed that the T-Wayne album with Lil Wayne was being put on the shelf.  Shortly after he revealed an even greater surprise, T-Pain almost signed with YMCMB.
"I was going to sign to Young Money but I think I'm a bit of a nuisance for that label. I don't want to mess anything up in the mix," T-Pain said on BET's 106 & Park.
The auto-tuned singer says he's sticking with Akon and Konvict Music.
Photo Credit:deedeeroc.com