T-Pain Sings With No Auto-Tune?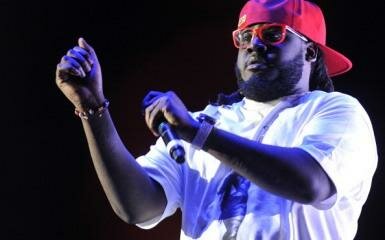 T-Pain recently got behind the piano and showcased his natural singing talent for the crowd on 'Jimmy Kimmel Live!'
Who would have ever known that he had such a talented natural voice? Which brings about the question, with a voice like that, why would you ever Auto-Tune it so much?
Well I think the answer is simple at the time he brought about a new sound that he turned into his trademark.  A couple years down the road and everyone tried to do what T-Pain was doing with auoto-tune.
While on the show, he was promoting his newly released rEVOLVEr album, he performed "Drowning Again" and his single "5 O'Clock." Not bad at all.
Photo Credit:Jag Gundu/Getty Images