CORI B Does It Again With Her New Music Video "SMH"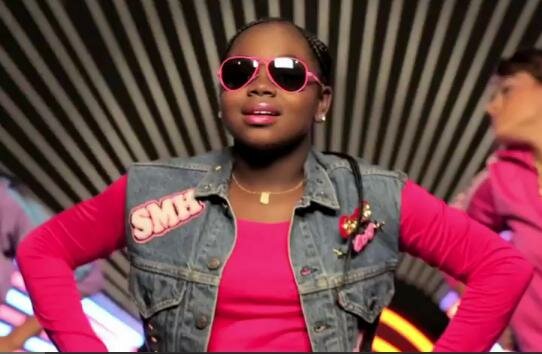 Cori B. returns with her latest music video, "SMH."
Produced by 1500 or Nothin' (Snoop Dogg, P. Diddy, Usher, The Game), the dance track showcases the young singer's twist on digital acronyms.
The music video features cameos from fellow Cali-bred rap/dance group, The Rangers and buzzed about dance crew, The Chi-Town Finest Breakers.
"I'm really excited to be releasing my second single, "SMH." I hope everyone likes it; I had a lot of fun recording "SMH" and just as much fun shooting the music video!" says 12-year old Cori B.
Cori B's forthcoming debut album through Boss Lady Entertainment is scheduled to be released in early 2012. Cori is the only daughter of iconic rapper, Snoop Dogg.
I've said it before and I'll say it again, this girl has an amazing voice and endless talent. More than anything she keeps her lyrics clean and appropriate for her age, the sign of a true artist.
Check out her video below: