50 Cent, Floyd Mayweather, And Mike Tyson Stay Busy With Street King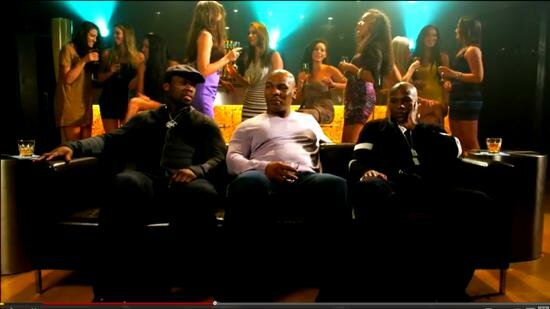 Fiff has recently released a video promoting his new energy shot Street King.
It features the man himself, 50 Cent, Floyd Mayweather, and Mike Tyson on their own Hangover style adventure.
The video starts off with 50 and  Floyd Mayweather Jr. waking up in the aftermath of what seems to be a wild party, with bottles of liquor and Street King laid all over the floor and tables.
The video then leads you to the build-up of the trio's wild escaped. It shows a wild side of Mike Tyson when he lets loose after getting his drink spiked with a Street King shot. The video grabs your attention from the get-go and leaves you wanting more in the end.
Street King and 50 Cent promise more exciting things to be coming up from Street King in 2012
Make sure to check out the Video, its non-stop entertainment!