Lil Boosie And C-Murder Both In Angola Prison; C-Murder Appeal Update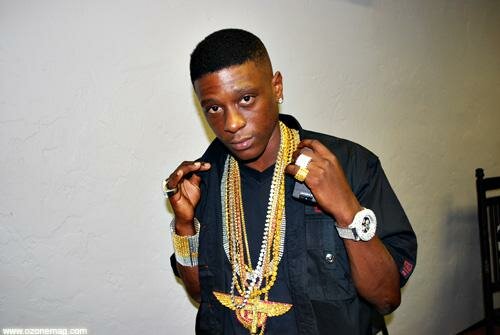 Lil' Boosie and C-Murder are both incarcerated at Angola Prison, and the pair are constantly trying to support one another to get through their ordeals.
The verdict on whether or not C-Murder will be granted a third appeal for allegedly murdering a 16-year-old in x, is only a month away, according Tru Records labelmate M-11.
Boosie was recently sentenced to 8 years for attempting to smuggle drugs into Angola, and is now awaiting trial on a 1st degree murder charge.
Angola, which is the largest maximum security prison in the United States, houses over 5,000 inmates. The jail is also known as the "Alcatraz of the South."
M-11 of Tru Records explained the relationship that the two Louisiana rappers have developed, and how they help keep each other's spirits up.
"He told me that they send messages to each other and they send messages to each other," M-11 of Tru Records told Hip-HopNews24-7.com
M-11 also touched up on C-Murder's current relationship with Master P.
"I know P was doing a lot of tours for a book or something he was doing. He was really pretty much on the positive note of a lot of things, and he was using Corey Miller [C-Murder] more like a poster boy instead of a support system," M-11 said.
"He was more using him as 'don't end up like C-Murder'. I don't have any communication with Percy like that and I just didn't understand why it was being used like that because he wasn't even communicating with him like that.
"C didn't really talk to him for like 5 years, you know what I'm saying? So you know thats crazy," M-11 continued.
Watch the Video Below for full interview