B.o.B. And T.I. May Collaborate On An Album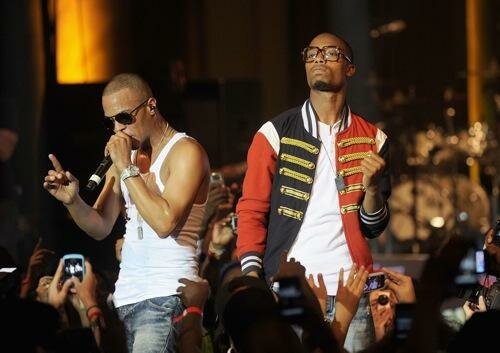 B.O.B. recently revealed to MTV News that a collaboration album with T.I. is a possibility.
"The joint album, it actually started as a joke," B.o.B said.
"Tip would always refer to me as the Martian, and in one of his lyrics, he said, 'It's the man and the Martian,' and we said, 'Man that could be an album title.'
"We kinda just played around with it. But it seems to be taking form in a very organic way," he mentioned.
Back in October T.I. spoke with MTV News saying, "It's not set in stone. It's not concrete as of yet,"
However, I do think that both artists would make for a very hard hitting album.
Photo Credit:prohiphop.com