200 Arrested During Occupy LA Eviction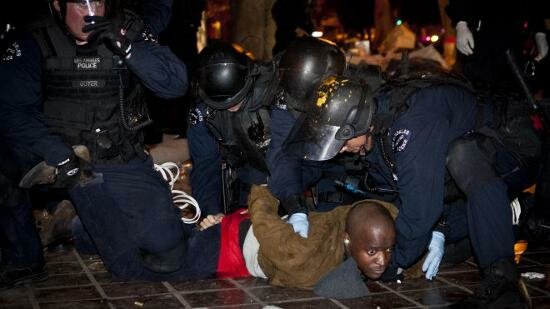 Nearly fourteen hundred police officers stormed the Occupy Los Angeles camp Wednesday morning, reports The NY Post.
Authorities began the raid on the two-month old camp just after midnight, two days after a deadline passed for the protestors to clear out.
Defiant protestors who were chanting slogans and booing the officers were arrested.
Occupy Los Angeles started Oct. 1, two weeks after the protest movement began in New York with Occupy Wall Street.
Photo Credit:latino.foxnews.com