Snoop Dogg And The Kardashians Together For Thanksgiving?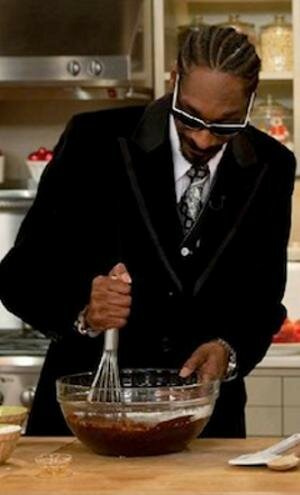 Snoop Dogg has hopes of spending Thanksgiving with the Kardashians.
Hip-hop OG is apparently looking forward to the having the Kardashians over for Thanksgiving tomorrow.
'Thanksgiving is comn up. Time to roast a turkey wit @KimKardashian n tha Jenners. #snoopkardashian (sic),' he wrote on Twitter.
Snoop's friends were immediately shocked at the rapper's comments and actually checked up with him just to see if he was being serious.
Some found it funny that he would want to dine with the Kardashians, while others threatened to stop following him if pursued the friendship.
The Kardashians have been under fire recently, following Kim's decision to end her marriage to Kris Humphries after just 72 days.
The nuptials cost millions of dollars and aired during a two-night special on the E! channel, prompting accusation that the wedding was just a money-spinner.
Well no matter who Snoop decides to spend Thanksgiving with, we just hope he has a happy one!
Photo credit:esusen.com