T.I. Gives 300 Turkeys At Charity Drive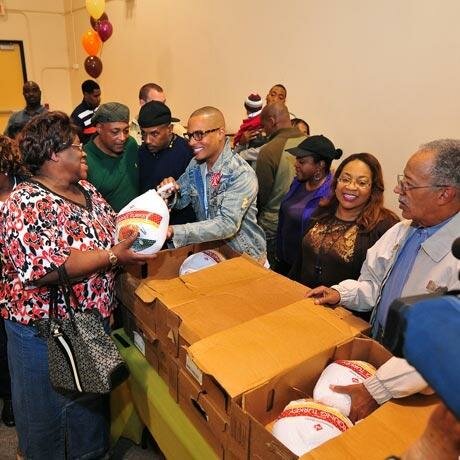 T.I. is not only enjoying his freedom but he is also helping others enjoy their holidays.
T.I. was in Atlanta yesterday tending to some important matters … in the form of 300 turkeys. T.I. was more than happy to hand them out to those less privileged during a charity drive for children in need.
The photos were taken at The Carrie Steele-Pitts Home a childcare agency for abused and neglected children.
T.I. chose to give back at the institution because he had a rough childhood himself … and wants to instill a sense of family in the kids.
T.I. said, "It's an honor and a pleasure to be able to be there and serve those who need me most in the community."
It's always great to see a successful artist put forth an effort and help out the community in any way possible.
Happy Thanksgiving!
Photo Credit:Prince Williams / ATLpics.net