J.Lo Gets Low During 2011 VMA Performance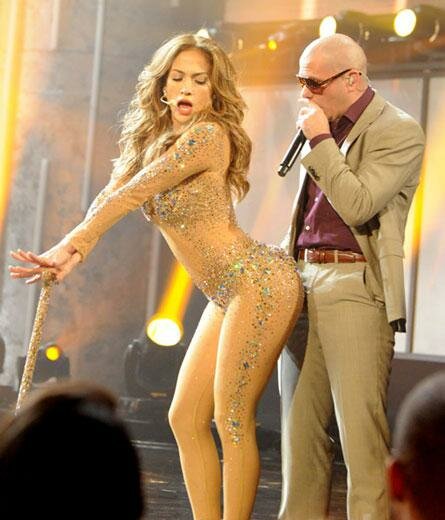 After 2 kids and a recent split up from her husband, J.Lo has not lost a step in her career and still gets down when it's time to perform.
Lopez, who hopped into a Fiat for part of her performance, basically sang her commercial, belting out Papi before moving into her dance hit On the Floor.
She was joined by rapper Pitbull, who later returned to the stage for Rain Over Me with Lopez's ex-hubby, Marc Anthony.
"I want to thank God because it's been a really amazing year in so many ways," said Lopez, after winning the favorite Latin music artist award.
"It's been up and down and just exciting and overwhelming and so many things. I'm just grateful for all my blessings."
Lopez returned to appear with will.i.am for a glow-in-the dark version of his new single Hard.
We've all kept up with J.Lo's personal life as of lately however, it's amazing to see that she still takes her job a bit on the provocative side.
Perhaps she wants to show women that you can still be sexy and  keep a body in shape after 42 years or maybe she is just trying to catch up to her wild side after being buckled down Marc Anthony for the past couple of years.
All in all I'm sure Pitbull really appreciated her performance.