Eminem And Yelawolf's Cover Shoot For VIBE Magazine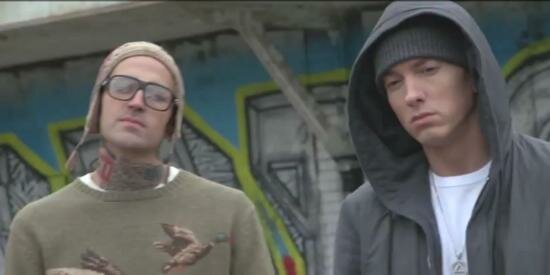 Eminem and Yelawolf will graze the cover of Vibes last issue for the year of 2011.
Even though Eminem and Yelawolf grew up states apart, the adversity they overcame is the bond that makes them both evolve as a person and as an artist.
It took some close friends to push Marshall onto the music of Alabama's backwoods b-boy, but after one listen it became clear to him Yelawolf was destined for Shady.
Now aligned on the same team at Em's revamped Shady 2.0, Yela's debut LP, Radioactive, rests in their hands.
Vibe magazine was able to sit both Em and Yela together in the Motor City for their first joint interview ever.
Erik Parker fired away and helped us gain some insight on where their paths cross and split. In this interview, both grand slam artists opened up about their views on race, past issues with substance abuse, similarities and differences.