50 Cent Man Or Machine? SMS BY 50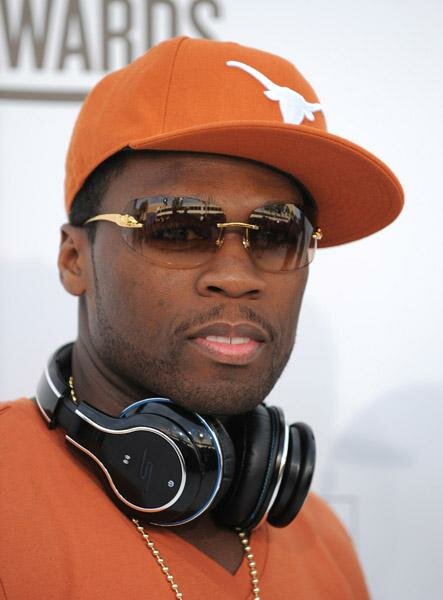 50 Cent just announced the release date of his new head phone line collection, SYNC by 50 and STREET by 50.
It seems as though 50 Cent is always involved in anything and everything. Everywhere we turn, we see his name or we hear of him getting involved in different ventures.
He has released a new energy drink (Street King) and even took the time out to start a campaign to help the less fortunate by donating one meal to hungry kids for every energy drink sold.
Not to mention that he is also in the process of completing his album, that has been greatly anticipated by all of his fans.
On top of all this he has now announced the release of his new line of headphones.
The new collection includes the SYNC by 50 wireless headphones and STREET by 50 wired headphones.
Developed under CEO 50 Cent's creative direction, the SMS Audio line aims to blend advanced technology with modern design to provide the highest-caliber headphones for all who appreciate professional sound quality.
"We refused to sacrifice quality over style – we are seamlessly blending the cutting-edge technology with fresh design," said 50, CEO of SMS Audio.
"I have been involved in the concept and creation of this line from start to finish and I'm pumped to see fans of true high-fidelity sound wearing my headphones."
Both headphones are now available for pre-order at www.smsby50.com with an estimated ship date of December 5th. For more information about SMS Audio or Sync by 50 and Street by 50, visit www.smsby50.com.
With 50 Being so involved in the music industry and the world itself we can only ask one question.
Is 50 Cent  Human or a Machine?
BTW Fif as a fellow Texas Longhorn fan, I just had to say, nice hat it goes well with the headphones!