Ludacris Drops His Mixtape And Calls Out Shaw J Among Others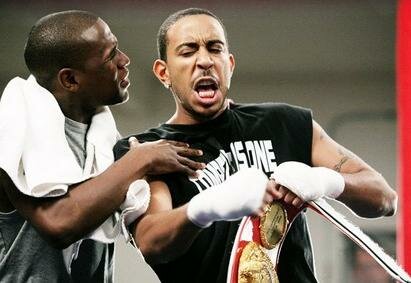 Seems like Luda is getting back into the rap scene and this time around he is not taking any prisoners.
Although many may credit Luda as one of the best rappers alive, he isn't too happy about not getting the credit he deserves or worst yet others getting credit for something they don't deserve.
Former DTP member Shawn J of "Field Mob" broke his silence after hearing Ludacris' Diss record "Say It To My Face" on the Mixtape 1.21 giga watts.
"Luda Is Pu**y and I will say it to his face. I seen my ringtones on sale on Bet and
wanted to Know where my check at. Ludacris is a Bitch, He's Pu**y and I'm Going in on him from here on out." says Shawn J.
This is set to be a real verbal slug out between all the artists involved, hopefully they all manage to keep it on wax though.