Drake Issues A Challenge To Lil Wayne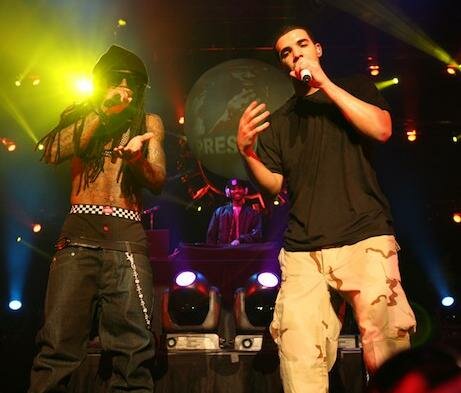 Drake recently sent a statement out saying he will challenge Lil Wayne to a sound clash.
Drake's much anticipated sophomore album Take Care hit store shelves yesterday, and he wants to make sure he gets the credit he deserves.
According to a recent interview with Billboard, Drizzy says that instead of opting for the normal album release party, he's challenging his Young Money partner Lil Wayne to a live sound clash between the two of them.
Taking a cue from Jamaican music culture, Drake is challenging Weezy to a live sound clash competition that will pit both stars against one another performing back-to-back songs. Drake even added that Wayne's agreed to the idea, although they have yet to set a definite date for the sound clash.
"I don't want to just do an album release concert. So, me, I go to Jamaica a lot – I love Jamaican culture – so what I'm gonna do, I'm challenging Lil Wayne to a sound clash, that's what I want to do," he said. "I don't want to just perform by myself, so I want Wayne to come out on stage with a mic and I'm gonna have a mic, and we're gonna have both our DJs, and we're gonna battle song-for-song and see who the people love more. And that's how it's gonna go."
He added, "That's something that I'm serious about, he's serious about it too. I already issued the challenge. He's serious about it, he accepted like, 'Man, I'm ready. I'm gonna eat your food.' I'm like, 'Aiight, we'll see."
This is sure to get the attention of plenty hip hop fans, it really is a smart move on Drakes' part. However, is this proof that there has been plenty of recent tension between Drake and Lil Wayne.  Is this really a friendly match or are they just trying to out do each other?